Joined up with a group of German kayakers the other day for a run on the Upper Misahualli river in Ecuador. So beautiful and great fun. The upper Mis is a creeky style run with nearly continuous action.
Most of the rapids on the run are tight class III requiring precise maneuvering and ability to catch micro-eddies and use them to your advantage.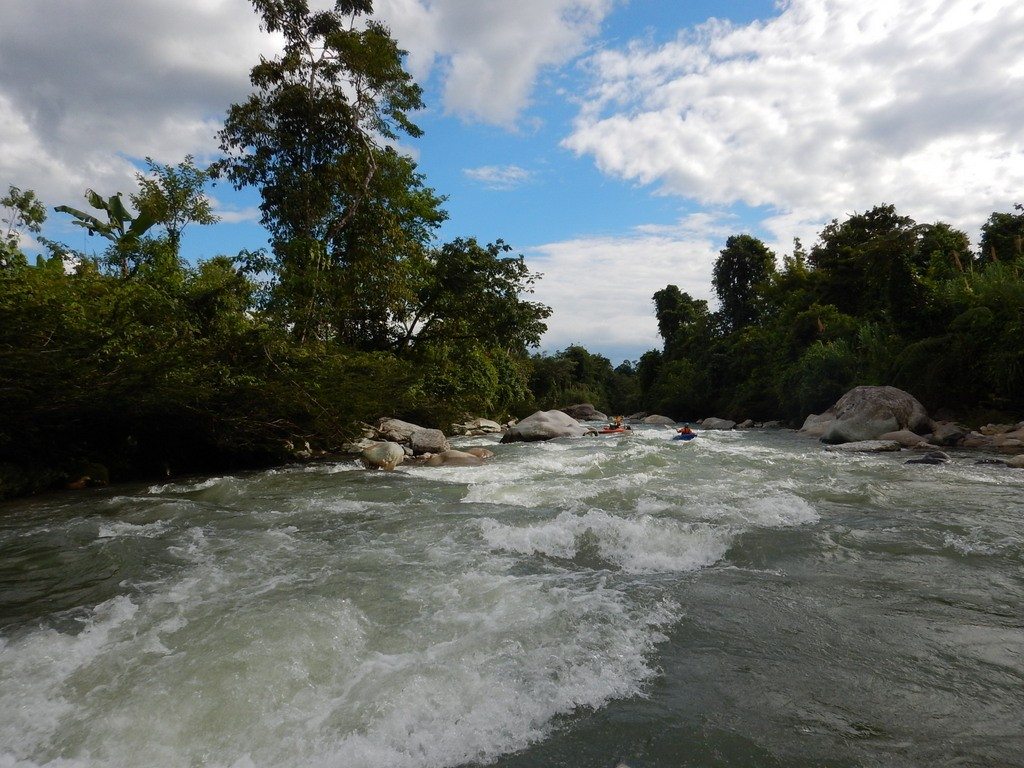 There is one solid Class IV though at the island where the river splits into many channels, some man-made. Here is a chunky and sizable drop with debris or stones in the bottom hole throwing up some rooster tails. You wouldn't want to run into (or over) them!
Check out the full trip report.
A cataraft in Ecuador?? Yes, but there are only a few down here. I brought this one down from the United States. The entire package (boat, frame, oars) breaks down into 2 (yes that's TWO) packages under 50 pounds for transport on almost any airline. That is the beauty of Go Light Outdoors specialized and light weight equipment. Contact us today to order your "International Travel" package in the color of your choice!
Please Share With Your Friends