A River Conservation Trip in Peru!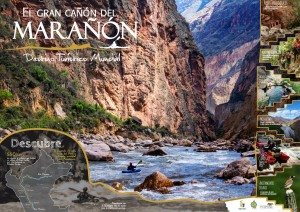 ONE TIME DEAL – LOW SPECIAL PRICE OFFER! This will be a true cultural experience; best if you are fluent in Spanish and love traveling in Peru. The trip was organized for the Peruvian NGO Conservamos por Naturaleza and the Peruvian Rio Marañón conservation campaign. The majority of participants will be Peruvian environmental activists. Sounds awesome to me!
June 18, 2016 – 8D / 7N
Balsas to Puerto Malleta – Class III-IV
Please contact Lacey Anderson and she will direct you to the Peruvian facilitating the trip.
Please Share With Your Friends