December 14/15, 2017
To quote the Kayaker's Guide of Ecuador: "In a country full of harder rivers, the Jatanyacu (aka Alto Napo) is one of the best Class III runs on the eastern slope."
This was my first river to run in Ecuador, just to get a feel for how the ratings compare to what I'm used to back home. Pretty close I would say, although at low water the first rapid is a significant Class III+ in my opinion. At higher water, the run is in a different channel that is Class III. I managed to hook up with Eduardo of Raft Amazonia who rented the truck and found some of his kayking friends to accompany me. The put-in is at a beautiful place called Laguna Azul.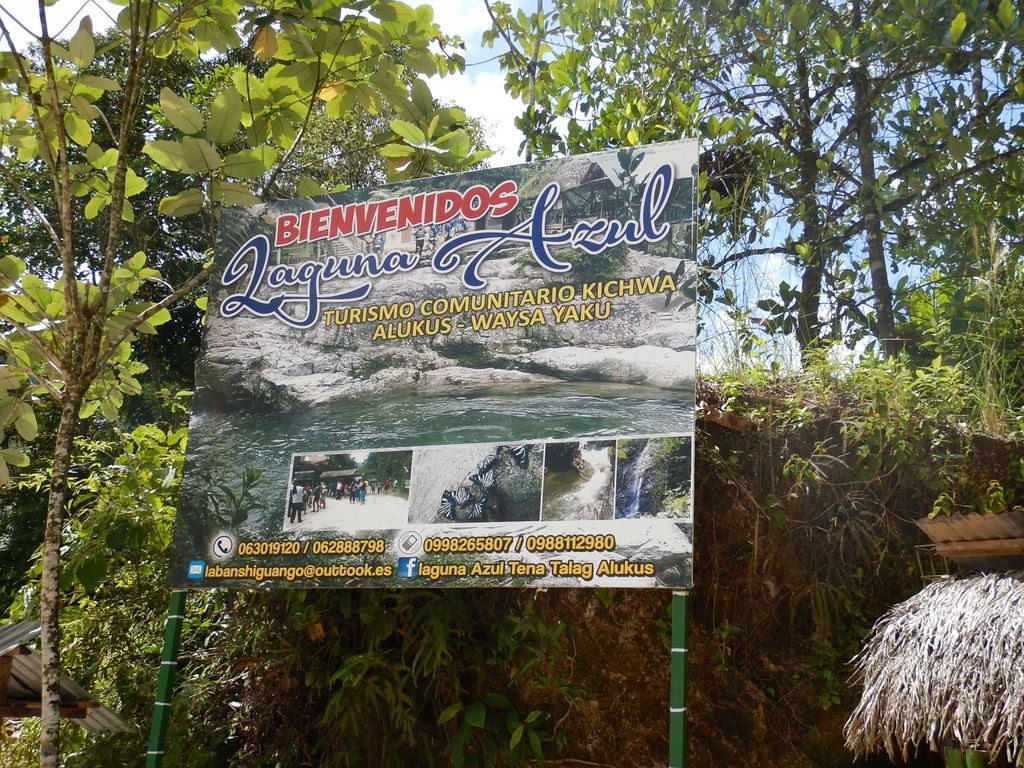 This is an indigenous (Kichwa) operation where you can walk to some pools, swim in the warm water, and just enjoy the beautiful surroundings. I did none of that as my group of three kayakers and myself launched directly into the river for a quick trip to Puerto Napo about 28 km downstream. Here is what the put-in looks like, a line down the chute and pull to the beach.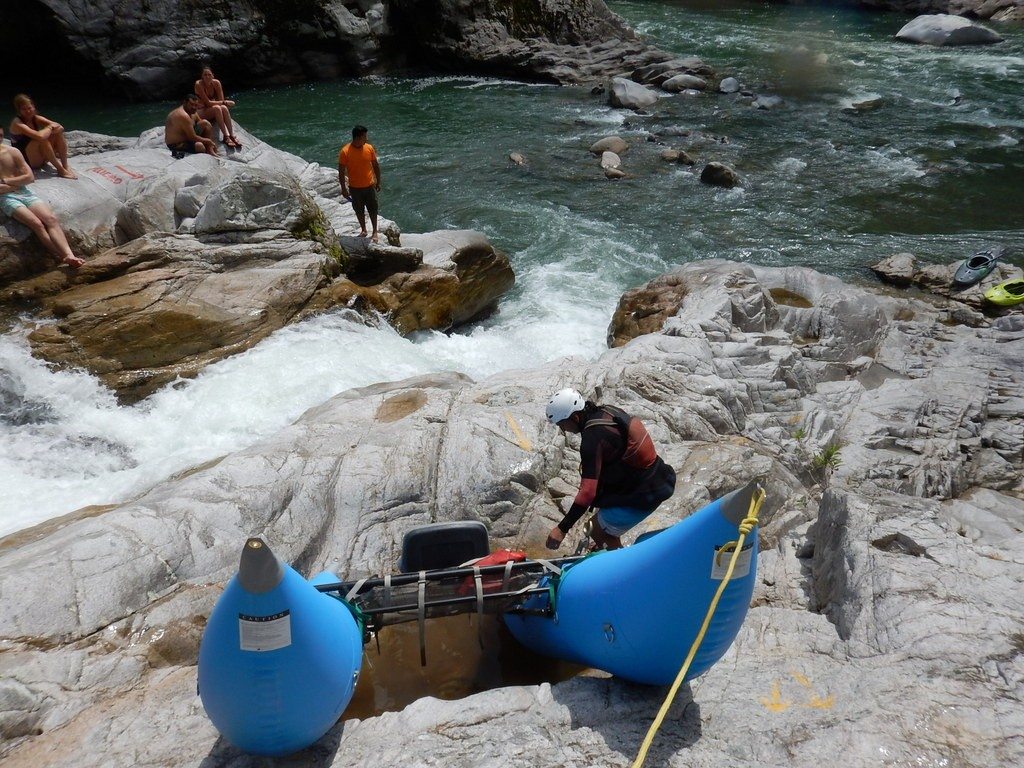 Looking back from the river at the beautiful area, cabanas, bathrooms, and the waterfall.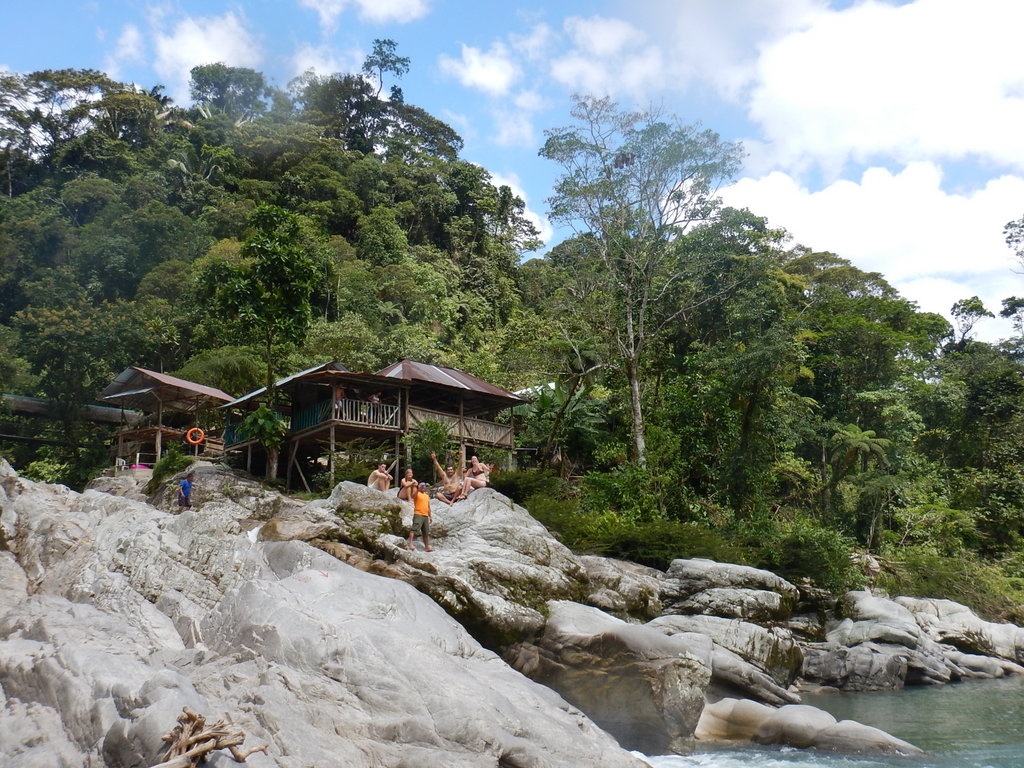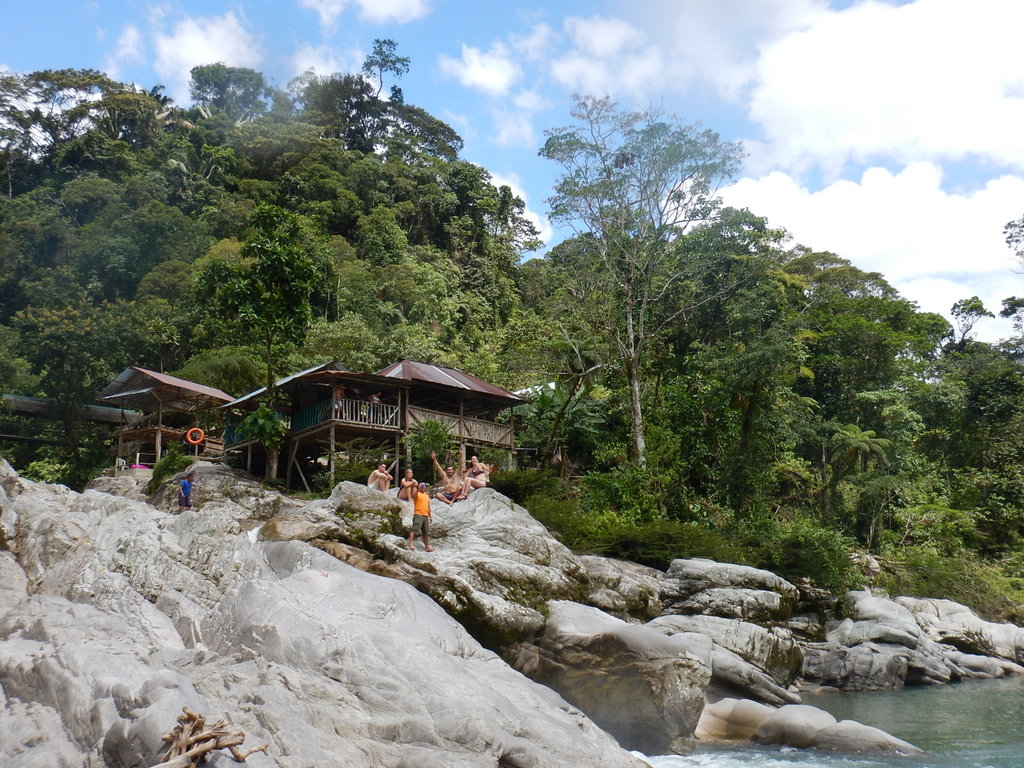 At low water, the river is a clear green and somewhat technical in nature, but more avoiding the shallow cobble bars that are nearly exposed. Surf waves are abundant to play.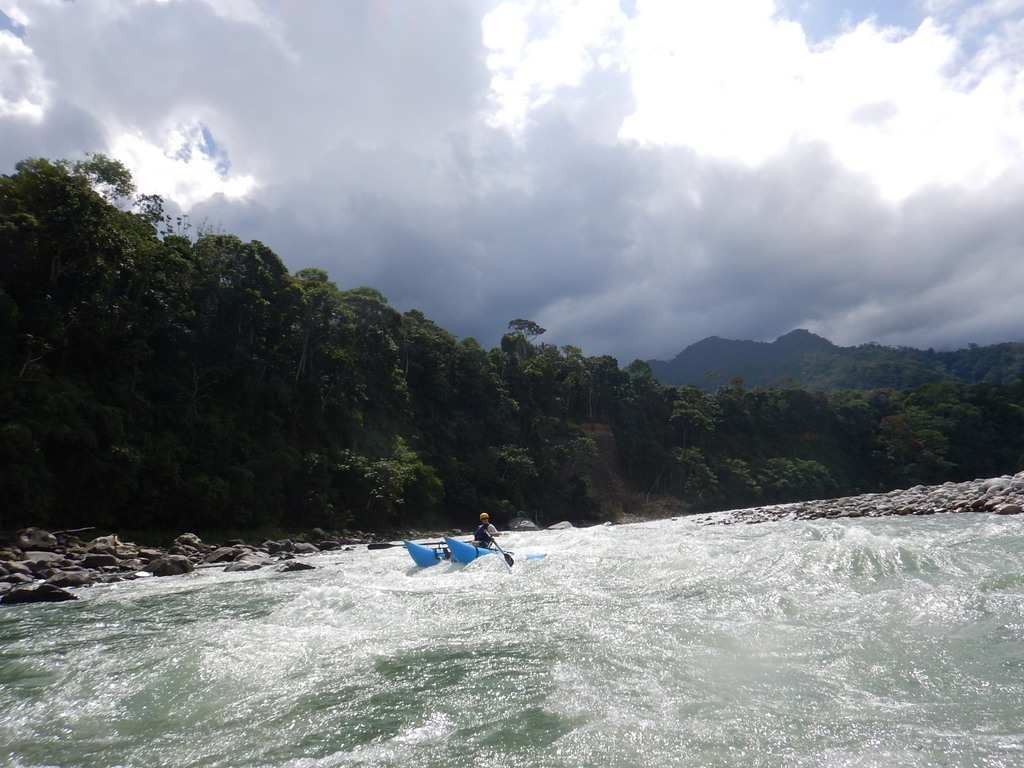 There are some sticky ledges though!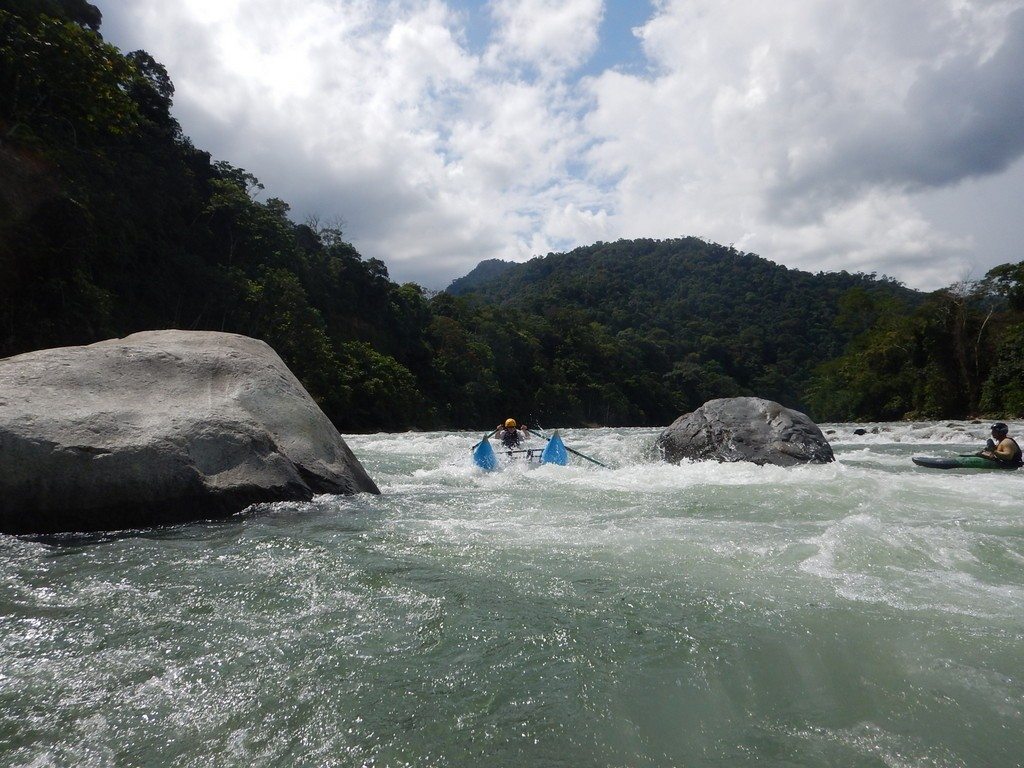 And some great boof rocks for the kayakers!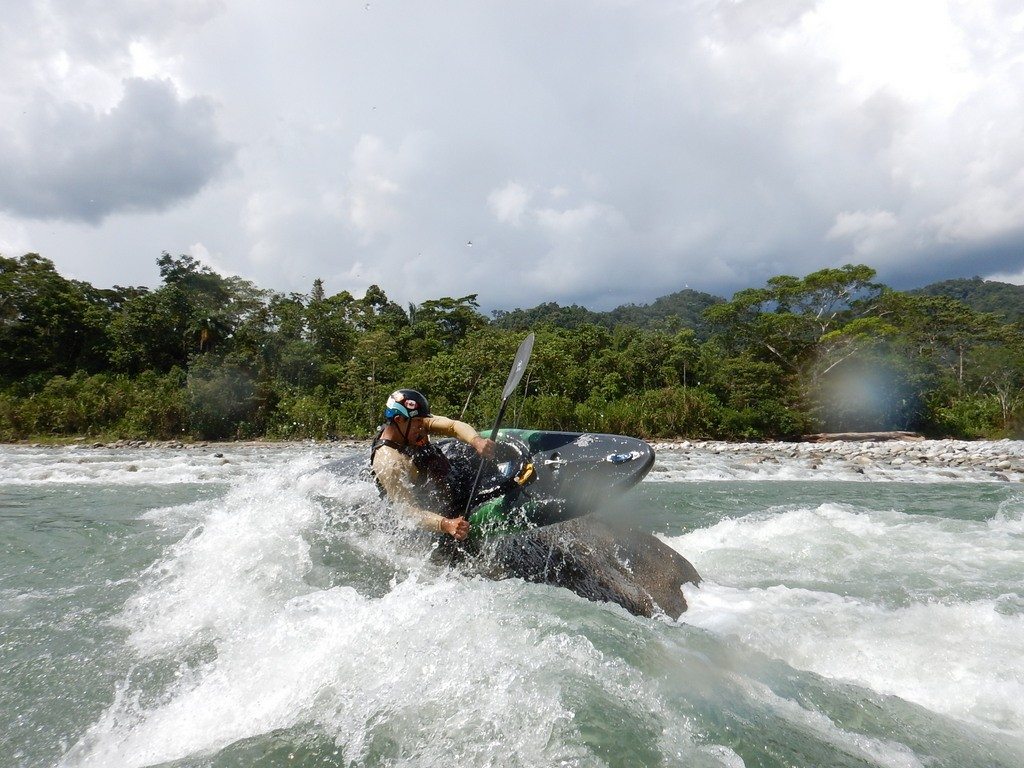 The rapids are pretty straightforward Class II and III at this low level.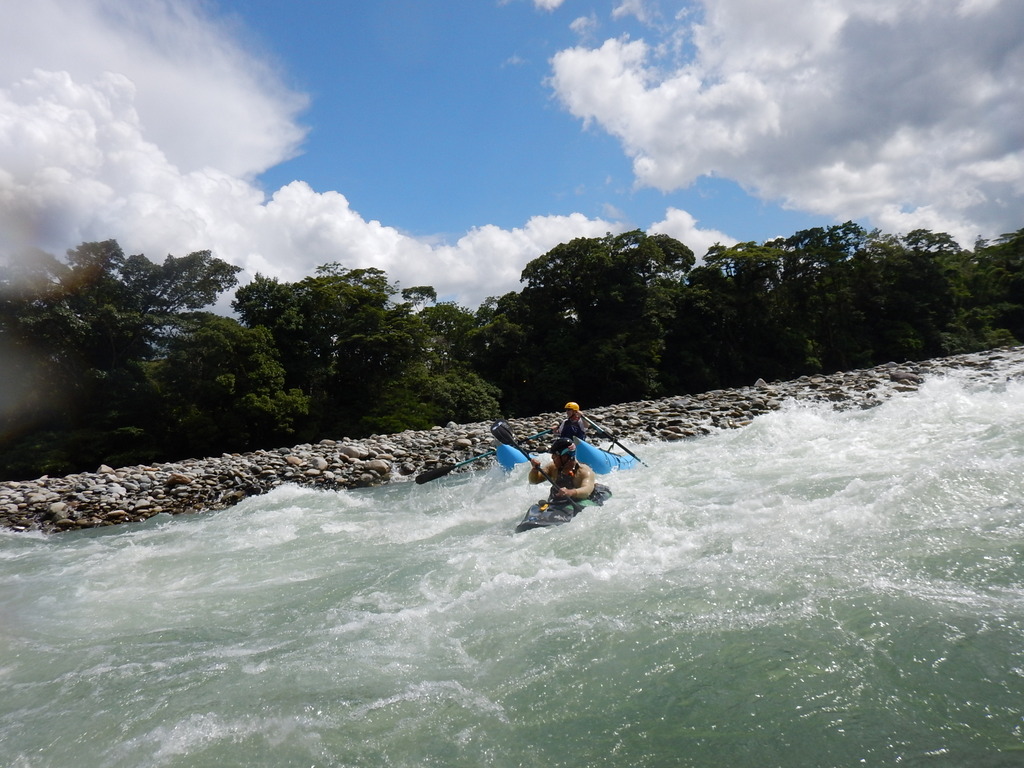 The take out at the bridge at Puerto Napo is convenient, making this a popular run, even for the Ecuadorian military.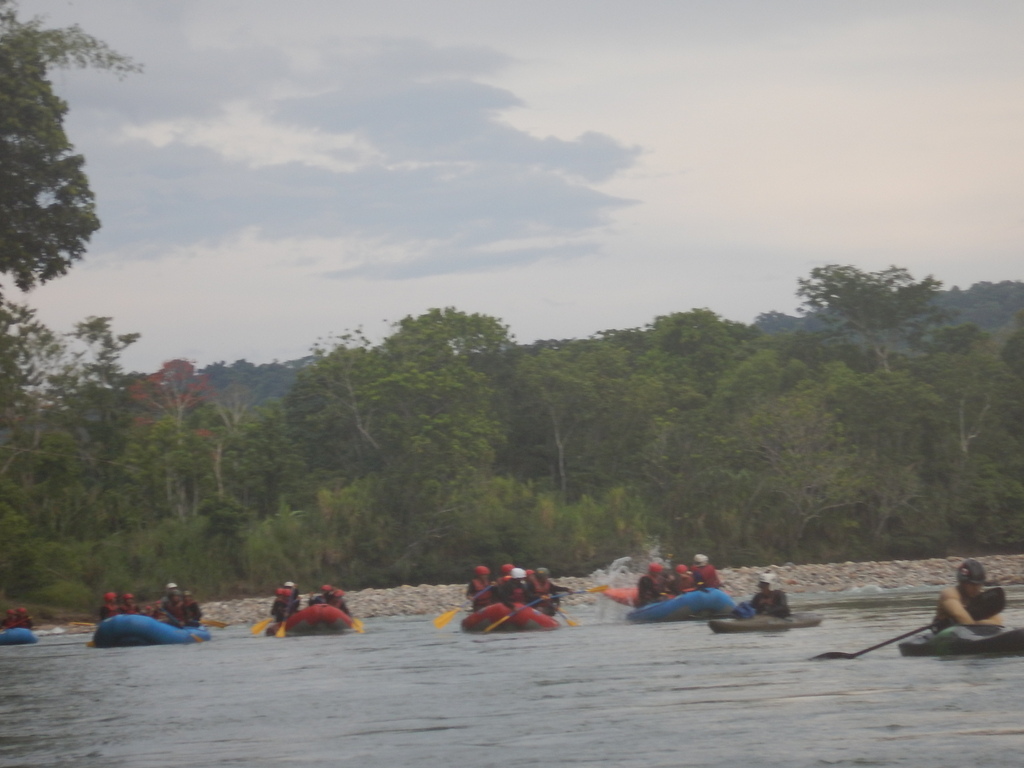 Two of my new friends, Javier and Nixon (selfie)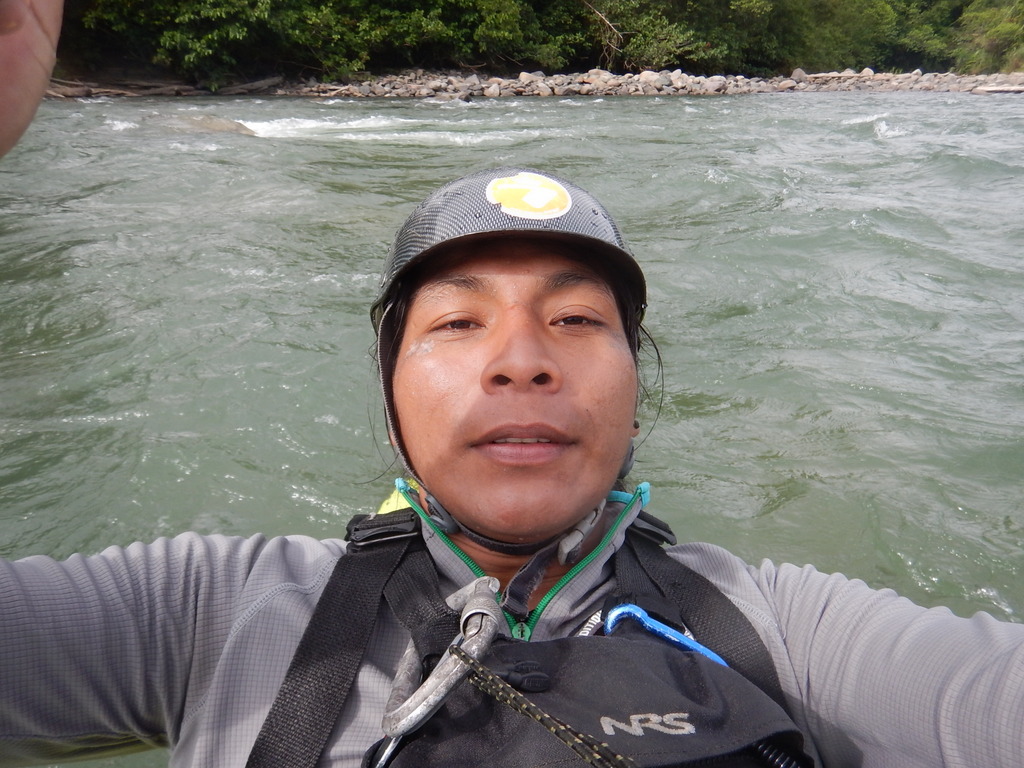 The next day, I again hooked up with Eduardo to serve as a safety boat for his group of three clients. Jose of Explora Ecuador joined us for the trip. What a difference a night of rain makes as the water was quite a bit higher and the river changed character completely.
The river was now chocolate brown and BIG. Jatanyacu means "big water" in Kichwa and the river certainly lived up to its name today. Here is the gaging station that read "11" today. Wish we could get this information real time like in the USA!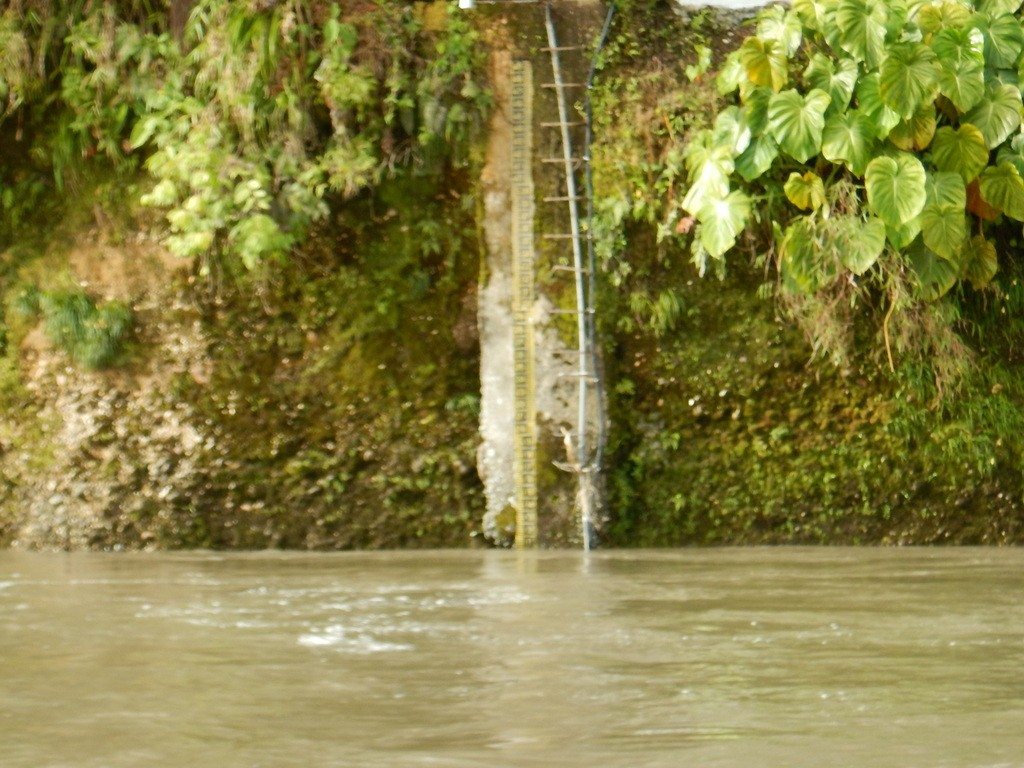 Today we took out at the suspension bridge in Talog, a shorter run of about 18 km. There are numerous houses like this along the way.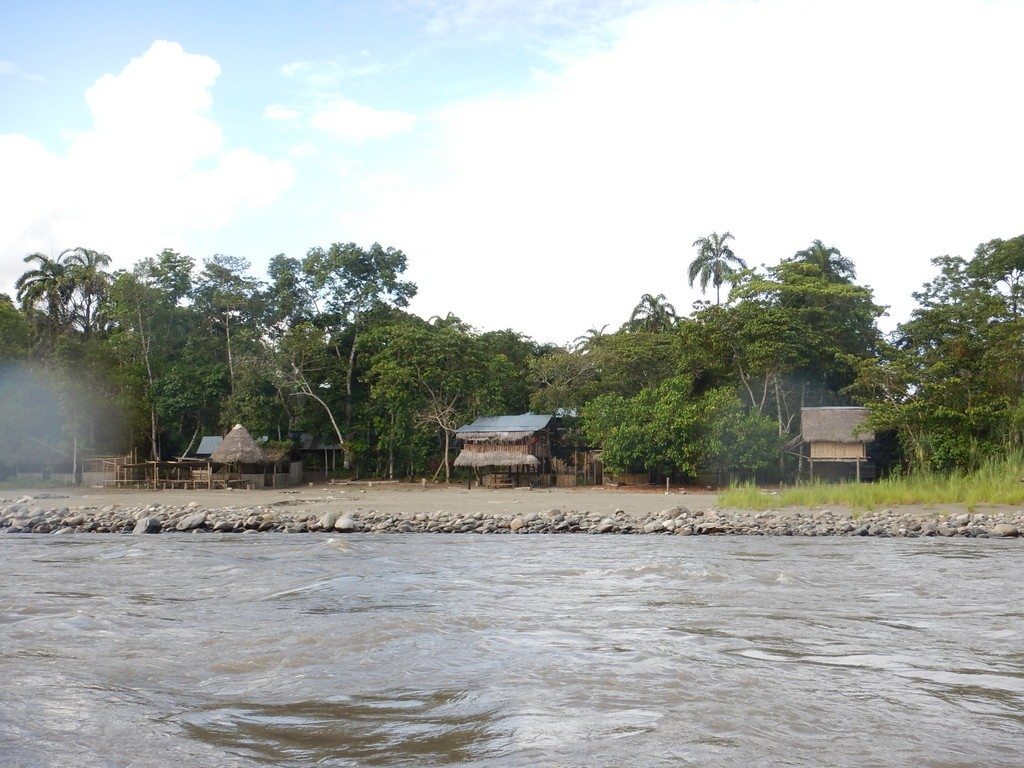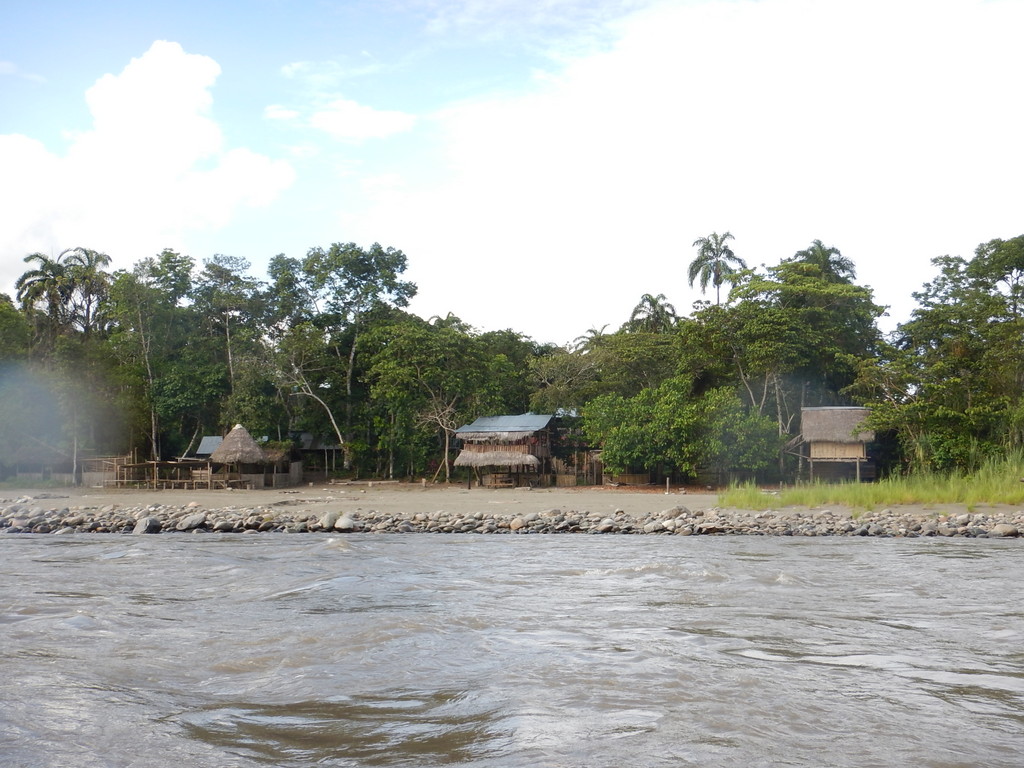 I even let Jose row the cataraft for a while. It was his first time in a cataraft and from what I could see, maybe his first time rowing too!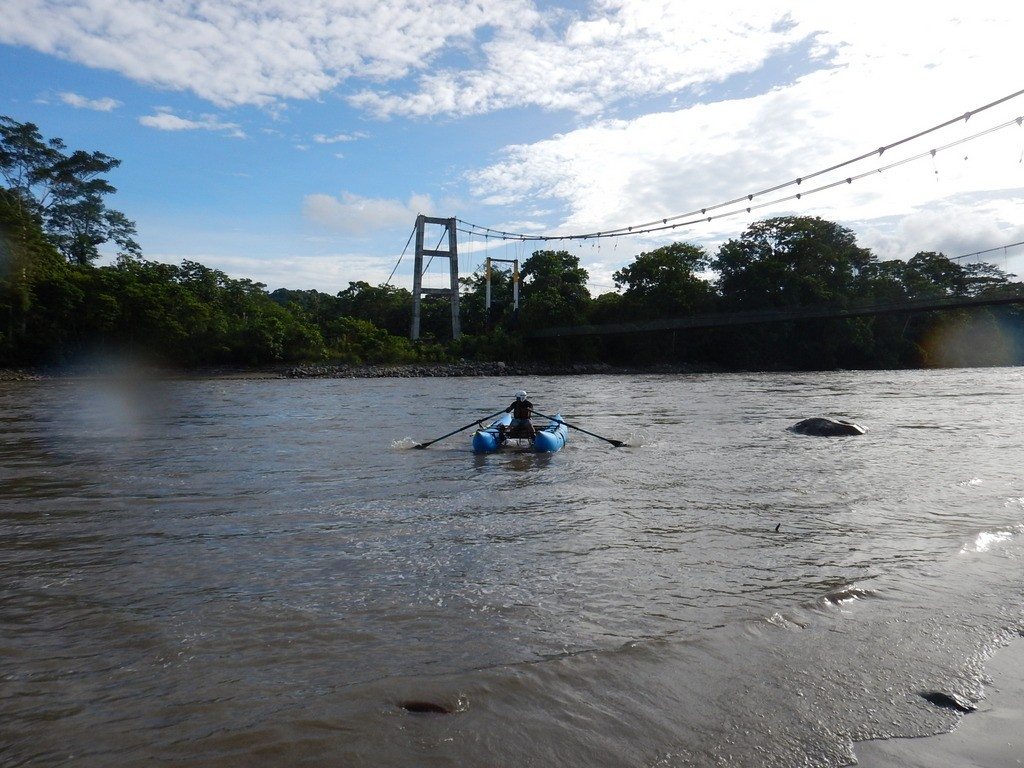 At the take-out in Talag, some local kids came down to see the boats (as always) and loved the cataraft. They even helped me deflate it, such fun!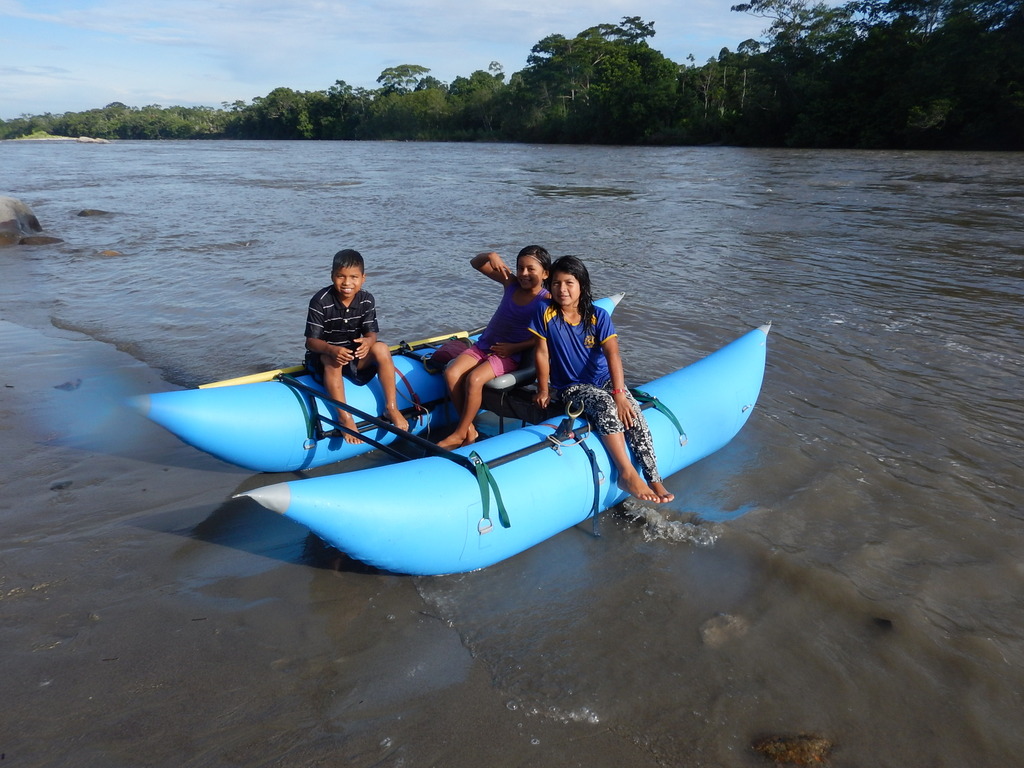 All in all, an excellent couple of days on my first river in Ecuador. More to come!
Please Share With Your Friends