Well, we ended up running the lower Owyhee River from Rome to Birch Creek. A pleasant (if no wind!) float with nothing over (approaching?) Class III at a nice flow of 3,700 cfs on the Rome gage. The canyon is very pretty and changes as you move downstream. Open agricultural lands, sculpted hills, volcanic rock jumbles, badlands of mud and ash, sheer-walled rhyolite, there was something for everyone. The weather was as variable as the canyon – sun, wind, rain,clouds, more sun, etc. Mostly pretty cool though. We got lots of practice setting up tarp shelters for our upcoming trip down the Mulatos River in Mexico with Rocky Contos of Sierra Rios.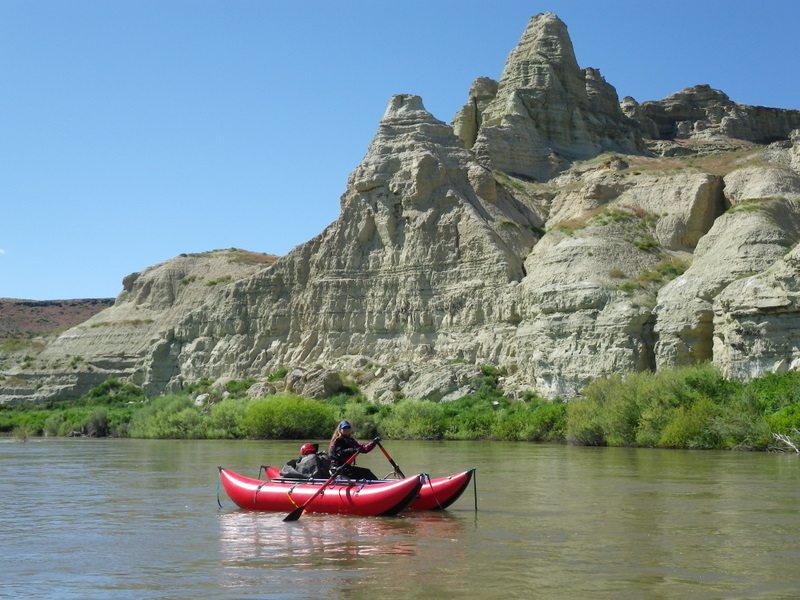 The lower Owyhee would be a great inflatable kayak trip for even novice paddlers. They could even self-support using the meal plan in Lacey's latest book.
See more pictures and information about our trip on the Trip Reports page.
Please Share With Your Friends