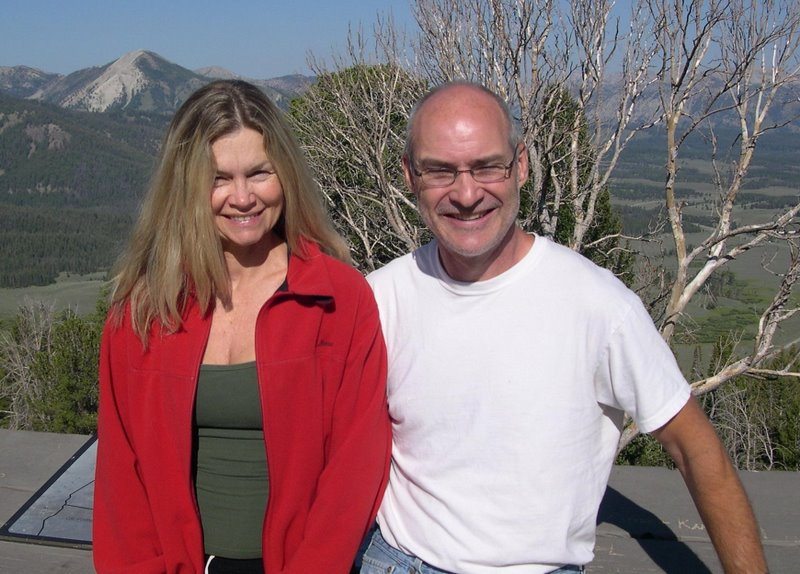 We are a couple of seasoned river rats. Collectively we have about 50 years of experience running rivers around the western United States and internationally. We generally try to spend summers on the road, pursuing our passion of running wild rivers. Lately we have been "wintering" in warmer places like Ecuador and Peru. You can follow our progress in words and pictures via posts to the blog. Look in the "travel" and "trip report" categories of recent posts and our Trip Reports page for updates on where we have been.
Neil purchased his first raft in 1983, but was rafting with friends and family long before that. His rafting "resume" includes most of the classic rafting runs in Oregon, Washington, Idaho, and California as well as participating in first (commercial) descents of rivers in Peru and Mexico. He has extensive adventure travel experience and has organized trips to Guatemala and Peru for adventurous rafters and kayakers. Neil has been running catarafts for over 25 years and is the designer of several custom tube designs and our lightweight gear.
Lacey is a former backpacking and current rafting guide with experience guiding in California, Arizona, Utah, and Mexico. She has led trips for many different respected companies such as: Mariah Wilderness Adventures, CSUS – Peak Adventures, the National Outings Department of the Sierra Club, Tributary Whitewater Tours and Sierra Rios. She has been trained in the principles of Leave No Trace and practices those policies while in the wilderness. As the owner of "Travel Afoot" she organized and led the first commercial descent of the Rio Urique in Mexico's Copper Canyon region. Her experience as a backpacking guide allows her to provide expert meal planning, packaging, and preparation guidelines to groups of all sizes. She is the author of the "Camp Cooking WITHOUT Coolers" cookbook series.
We bring different skills to Go Light Outdoors. Neil's expertise is in designing, building and selecting lightweight whitewater boating equipment. He also enjoys surfing waves on his cataraft and can teach you how to surf cats, rafts, and inflatable kayaks. Lacey specializes in meal planning without excess bulk and weight, recipes that don't require perishable ingredients, and are lightweight.
Here is a little bit of history about ourselves and why we like to Go Light Outdoors.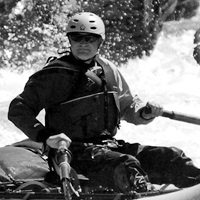 For years, I was the "typical" rafter, packing a ton of stuff on multi-day rafting trips, eating way too much on these trips, and rowing hard just to make the craft move. Then I discovered catarafts! First the larger ones that can carry a lot, and then the smaller ones that wont. The advantages of this type of craft were pretty obvious given that I disliked bailing and loved surfing. Over the years, I've run cats of all types, sizes, and designs – including a few of my own designs. Yes, the tube shape does make a difference. Since small playboats will not carry substantial weight without losing their play ability, I learned (with Lacey's help) how to minimize the amount of gear needed on a multi-day trip. Besides, I really didn't enjoy carrying heavy coolers and kitchen boxes or rowing a half-ton boat. Over the years, I have designed our boats, frames, and other gear to be lightweight and functional, enabling us to continue running rivers and surfing waves for years to come. Contact me to purchase a lightweight Sotar cataraft, raft, or inflatable kayak and other quality whitewater equipment.
Neil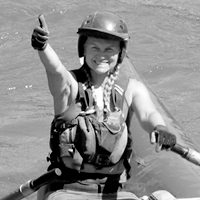 Over ten years ago I developed a herniated back disc making it so that I could not walk – that was when I had to give up professional guide work. At the time of the injury I thought whitewater boating was no longer possible for me, especially extended trips. Three doctors suggested back surgery – my response – NO WAY! So, over the years I took an alternate route to recovery and it has paid off. With the modifications we have made to our whitewater boats and gear, I can do extended trips once again and am back guiding commercially. A key element has been my development and use of recipes that are lightweight. Over the last fifteen years I have pulled together and created a unique combination of recipes that work well for boating, sailing, camping, and other outdoor activities. Check out my latest book Camp Cooking WITHOUT Coolers II and order your copy today.
Lacey
Please Share With Your Friends